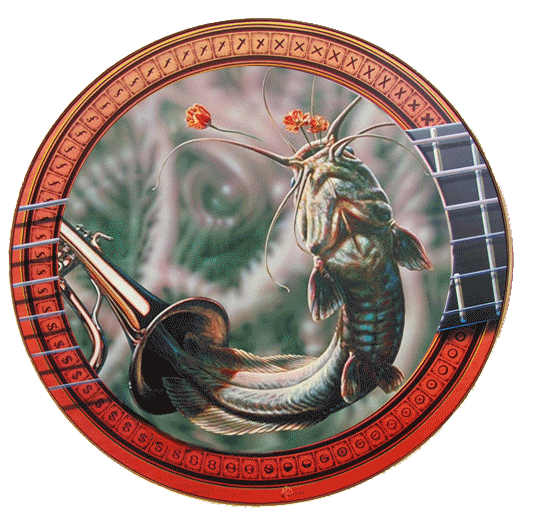 Welcome to the website of Alex Pavlenko ~ Visionary Painter, Muralist, Sculptor, and Inventor
Alex Pavlenko currently resides in Lethbridge, Alberta where he has built a state-of-the-art studio designed to accommodate the construction of large-scale artworks including murals and complex three-dimensional forms. This allows the artist to complete the creation of his works in-studio before ultimately delivering and installing them at their intended destination. With fifty years of accomplishment, he is fully capable of producing large-scale murals or sculptures for installation anywhere globally.
In the production process, Pavlenko uses highly innovative methods of his own design that have evolved over the past fifty years of his accomplished career. See, for example, his 'Bosun's Chair'  ingeniously designed to allow him to easily access to paint any spot within the surface area of a mural on the walls of his studio! Artists interested in the 'how-I-did-it' aspects of his creative processes will be pleased to know that the Studio Life (Blog) featured on this site (currently under construction) will eventually be populated with a series of video clips that re-trace the steps used in the making of several of the artist's most remarkable works. Concurrently, a YouTube video channel is also being developed.
You will find, under the "Works" heading, a categorized directory of various galleries representing all of the artist's work. Some paintings listed are still available in original form, as are scaled-scaled down versions of some popular sculptures.  See the Merchandise section to view the exciting variety of the artist's images available for purchase on this site as prints, or featured on mugs, T-shirts, and calendars.
We hope you enjoy your visit to this site and invite you to return regularly to keep abreast of new postings.
Thank you for coming!